Limitless is where you belong.
Online Customer Service / Text us at 815-280-2040
Monday – Friday 8:00 am – 7:00 pm / Saturday 10:00 am – 12:00 pm

Voted Grundy County's #1 gym!
Limitless Fitness – 24/7 is dedicated to helping you achieve your fitness goals.  We pride ourselves on making you feel comfortable with everything the gym has to offer.  Our facility is locally owned and loved, and our staff is truly one of a kind.  We prioritize providing a clean and friendly workout environment.
Limitless specializes in boot camps and personal training. We offer guidance on our boot camp and personal training pages to help you begin your fitness journey.
Great things you can find at limitless!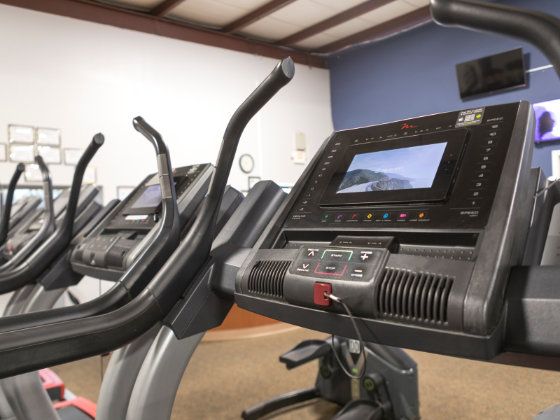 Take a hike on one of our Incline trainers loaded with Google Maps.  Experience incline and decline terrain just like you would if you were there! Our treadmills go up to 30% incline, which means you can can torch calories 5x faster, all while sculpting your legs.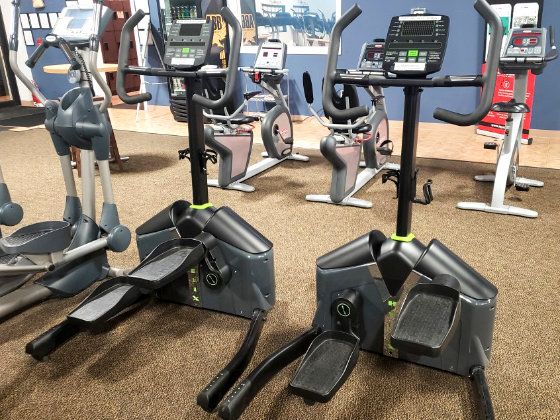 Our Helix Lateral Trainers work your glutes, inner and outer thighs, AND core! This low impact machine will also help strengthen and protect your knees.  The best part:  it's amazing cardio!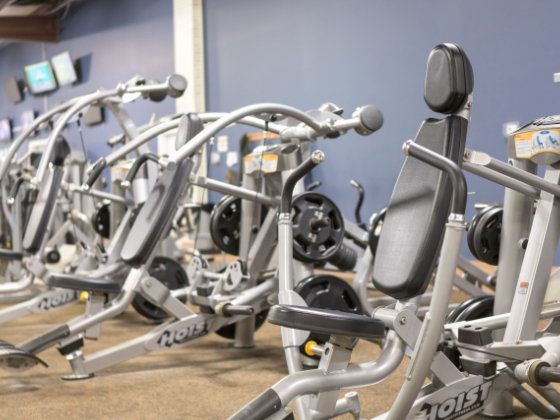 The ROC-IT line embodies a unique training experience. It achieves the unrestricted joint movement and core activating benefits of functional training, coupled with the stabilizing benefits of machine-based equipment.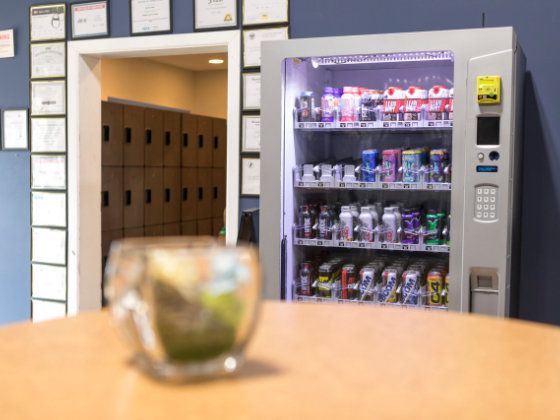 We offer a full range of drinks from pre-workout, protein shakes, and recovery drinks conveniently available 24 hours a day for our members. 
Look out for promotions and new flavors to sample each week!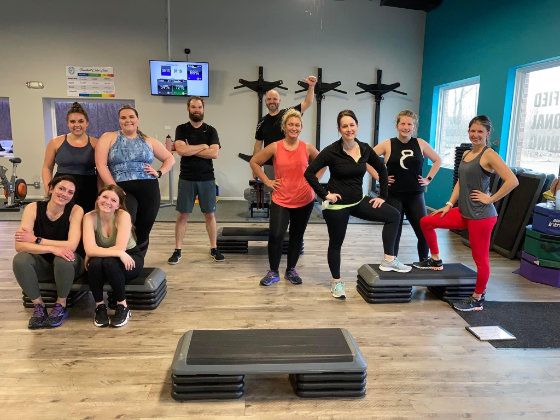 We are known for having the best boot camps in town. We want you to be a part of them!  We specialize in working with beginners! All of our workouts can be modified for any fitness level. Come as you and get started today.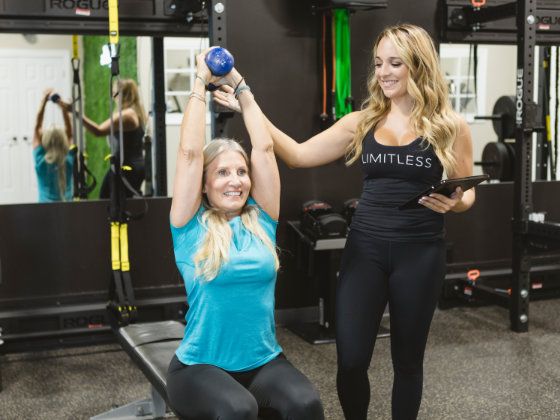 Our program personalizes a fitness plan perfect for you! We offer a complimentary consultation that tests your body movements, provides a body scan, discusses your goals, answer all questions, and provides you with a sample workout.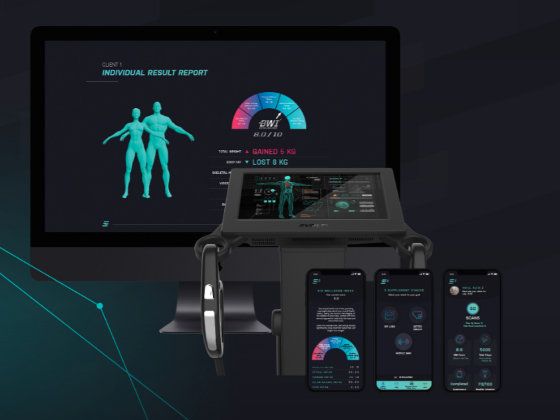 Track your fitness progress with our Evolt scanner. With our software, you can track all your measurements and see your results. You can schedule a scan appointment at the front desk or book a free first workout consultation.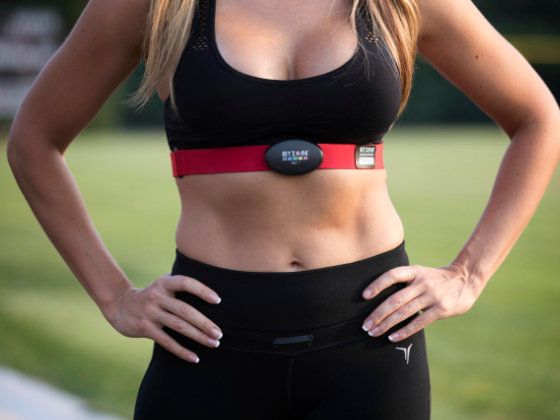 We are a MyZone training facility! Heart rate training is a great way to stay accountable, and visually see your results during your workout.  We have TVs on the gym floor and in our group training room, so you can display your heart rate see your calorie burn in real time.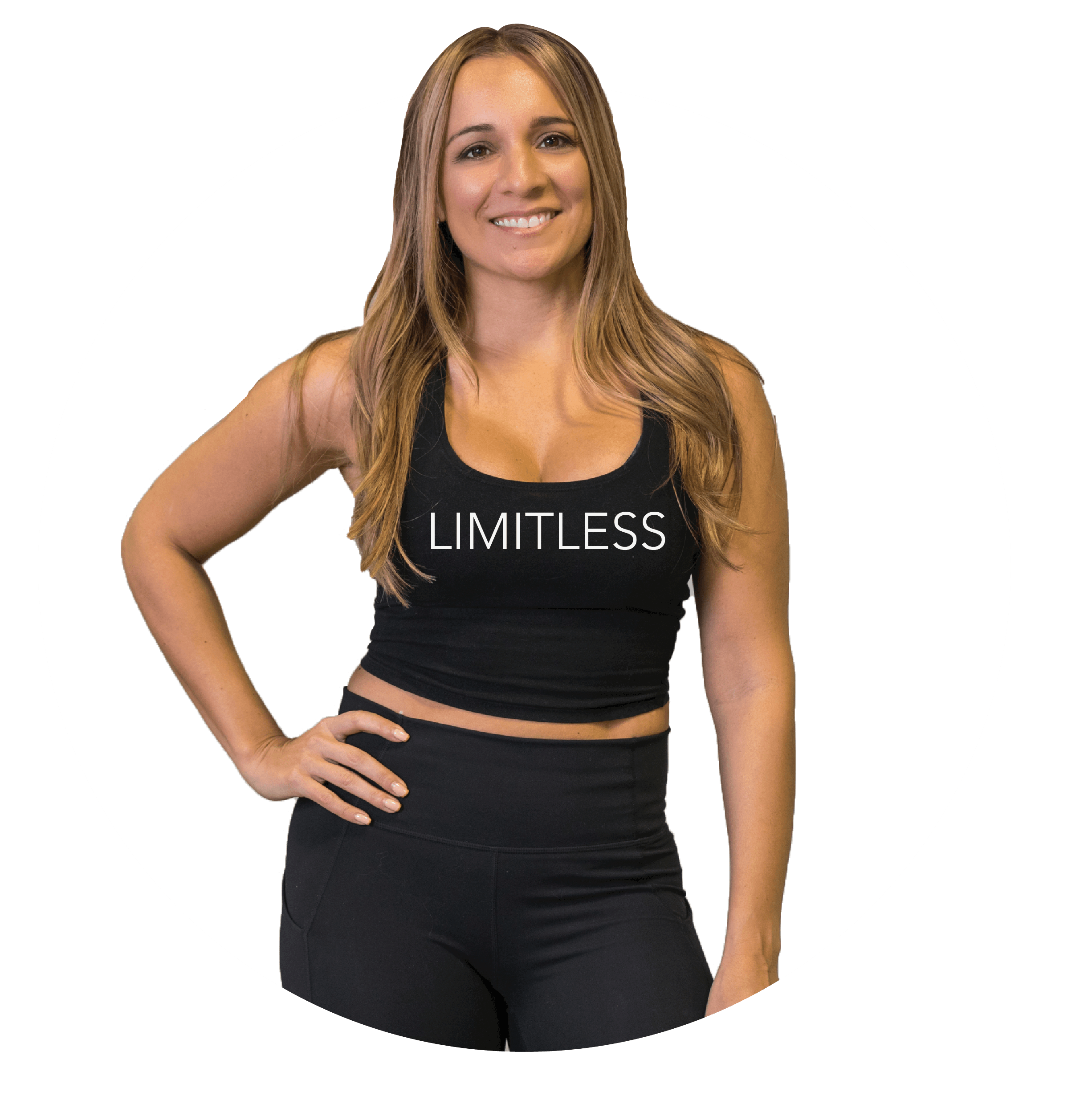 Your workout should be the best part of your day!
My name is Tonya Vidito, owner of Limitless Fitness. I have over 10 years experience in the fitness industry.
I believe in our programming and gym so much you will see me show up daily as an owner taking care of the business, participating in boot camps, and training with our personal trainers.
I believe that workouts are more than just a workout, it's that push you need, it's a routine, community, health, therapy, self care, all thing that keep you strong inside and outside the gym.
I hope you chose Limitless, we would love the opportunity to provide you with a membership, boot camp, or personal training. Every body is different, every goals is different and we have options that can work for you.
What people are saying about Limitless.
Where do I begin?! This gym has great equipment and great classes, and friendly staff. The friendships made and support from everyone is so amazing!! This gym has a 3D scanner to help monitor your progress and helps with accountability I love the diverse classes and the different levels it allows for. This gym is for everyone!
Great place even better people it is always clean and equipment is always ready for use been here for over 5 years and never have had an issue.
Best gym ever!!! It's clean, (even more so with Covid. They are always cleaning and disinfecting to help keep us healthy!!) upkeep is great, and the staff, best ever!! Before the training room, yes, trainers were out in the gym, but they are training gym members, who have the right to use the machines too! ♥️♥️
Outstanding gym with owners who care. Challenging classes that are modified to your fitness level and ability. The owners are consistently upgrading the facility to provide an excellent experience every time you arrive. Experienced trainers who treat you like family. Highly recommended!
Great gym, great diversity in equipment! My husband loves the new 24hr vending machine that's always stocked with different new drinks to try. Awesome music selection even so its not a total bust if your headphones die! Friendly staff! Always look forward to passing by Rachel to Tonya to see a warm smile! And never any judgment if its been wayyy too long since they'd seen me, haha. Overall my favorite gym in town.
This is a fabulous gym with wonderful people. I have been a member for over a year and drive over 20 miles 5 days a week. The people are fantastic and I appreciate the excellent equipment and positive atmosphere.
Good gym, friendly staff, good machines, plus a nice variety of attachments for their cable machines and by far the best treadmills I've ever used, definitely 5 stars. Plus the owner is nice enough to give me the new drinks to try before I buy!
Great gym. Great staff and trainers. Couldn't ask for a better gym.. keep up the great work limitless owners your doing great.
Great small business, with fantastic local owners who offer the best gym experience in the area. I recommend this gym to anyone who is looking for one it has everything you need and more.
This is the best gym in Grundy county! They have amazing boot camp/training classes that all ages and fitness levels can handle. The trainers provide modifications for your fitness level. The energy in class is always high, and it is easy to make friends in class. The owners and employees make you feel like family. It's hard not to become addicted to Limitless Fitness, and all they offer with great prices. Come try a week of group training, and you'll be on the ban wagon too!
Absolutely love this gym. Have been a member for years in different capacities (group training, personal training, working out on my own on their equipment) and have always been satisfied with my experiences. The gym has a great sense of community and so glad to have found this gym. Would recommend trying out!